Henry & I may fight all day, but we always end up snuggled up like best friends at the end of the day reading our favorite books. I thought I'd put together a list for those of you out there looking for something wonder-full to give away this holiday season.
I also thought I'd show you some fun Etsy finds with our favorite characters or similar things you could buy to go along with them :) These favorite's aren't in any particular order, except that I may have the books I last read on my mind.


#1
Where does Maisy Live?
This is a hard cover, lift-the-flap book, perfect for those rough little guys.
This reminds me, if you are looking for gender neutral books, Maisy is perfect. Henry and I had a good arguement awhile back about whether or not Maisy is a girl or a boy, despite the fact that Maisy was wearing a dress in the picture (another Maisy book).
When I read it to Henry when he was 2 I would ask "Does Maisy live in the pigpen?" to which
Henry would reply "Nooooooo". Super cute. These days we are reading the actual words.
I found this super cute smock on Etsy that would pair perfectly with a Maisy book: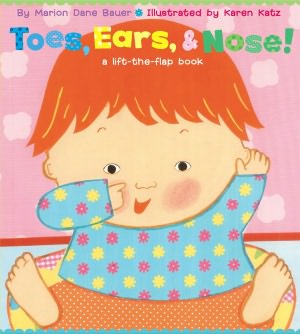 "Peek-a-boo" books are perfect for toddlers.
This book is great for babies when they are learning new words and more mature toddlers
who can repeat a few lines on their own.
It cracks me up every time Henry says "keeps my belly button out of the breeze".
Inside joke? No, it really says that in the book.
For some reason the toy that came to mind for this one is an I Spy bean bag.
My sister-in-law made these for the kids one Christmas.
This book and this toy are great for kids who like to point, find, and talk about anything
and everything, which is pretty much all of mine.
Of course not, silly.
This is one of those rhymey books that kids love to listen to.
I like the use of unusual animals such as bats and seals.
And it's one of those - kids finish the sentence - type of books.
I couldn't resist this Etsy find.
It's a pattern, yet another reason to learn how to sew.
Who knew Llamas were so popular on Etsy.
#4
Disney Classics Story Readers, Me Reader
What can I say, my kids love electronics.
We have both of these sets of Disney books, each with 8 of our favorite Disney Tales.
Henry and I take turns either pushing the buttons or turning the pages.
I am seriuosly amazed at how well they can condense these stories into 10 pages.
Not impressed? Consider this:
The pages and buttons are color and shape coordinated. When we got the first set
at the beginning of the year he didn't know what pink or a triangle were.
Now HE tells me what colors and shapes to push.
And if I've got to hear a story over and over, it had better be a good one, which the Disney tales are.
I think it'd be cute to get one of these bags to go along with it:
This is a very interactive and silly book.
As you read along with your child, they are asked to press the "buttons" and shake the book.
As they follow the instructions the circles change.
Henry received this one for Christmas last year and I didn't think it looked all that interesting.
I should've known, since it came from the famous Aunt Debbie, that it would be great.
Love this art print to gift along with it:
I look forward to bringing you more great gift ideas and Etsy finds.
I'd love to hear yours, too!